Active

6903 Calle Portone

Rancho Santa Fe, CA 92091 $2,850,000
6903 Calle Portone, Rancho Santa Fe, CA 92091
[wcfgallery link="file" size="large" items="3" ids="870,885,871,872,873,874,875,869,876,877,868,878,879,880,881,882,883,884"]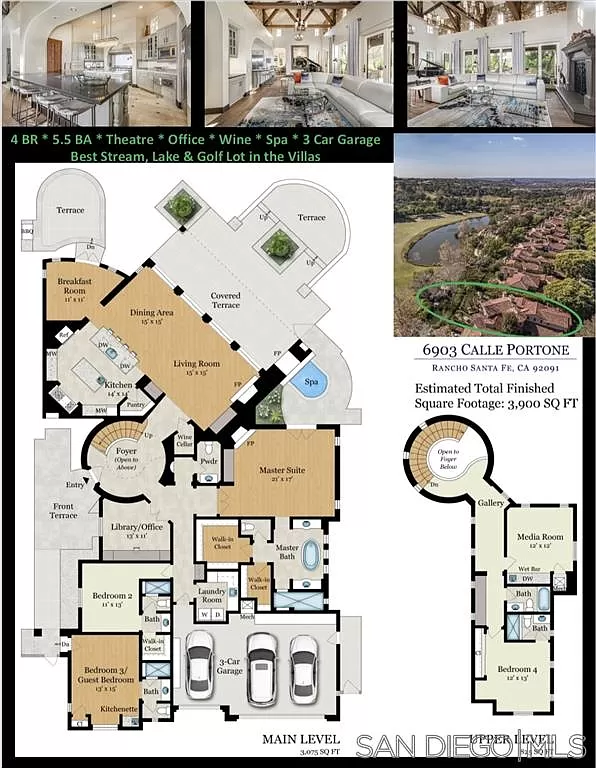 4 beds | 6 baths | 3,797 sq ft
The ultimate gated shelter in place residence boasting a recently completed $300,000 modernization. Absolutely turnkey - this former "model" is sequestered on one of the Bridges premiere lots. Truly a unique opportunity to own a "10" property in a "10" development! A very private, low maintenance "lock & go" home with a coveted indoor/outdoor vibe sporting a south facing rear patio environment with a stream, waterfall to lake sequence and views of one of the resort's signature holes. Best of the Best!
Video Tour & Neighborhood
NEIGHBORHOOD
[wcfgallery auto_play="false" items="1" link="file" size="large" ids="584,505,506,507"]
- Meet Scott Union -
I moved to La Jolla in 1970 to Del Mar in 1986 and currently reside in Rancho Santa Fe since 1989. I went through the La Jolla school system to SDSU and my daughter went through the RSF school system to Cal Poly SLO BA then MBA at SDSU.
I have also personally bought, sold and financed over 12 homes in San Diego, plus 3 in Mammoth Lakes and one in Napa. I have also built two custom homes and coordinated seven other development projects.
If you are looking for a true Full Service Broker that can offer 30+ years of real estate, financing, building experience and contacts we should talk! Notable Sales: Sold the most expensive home in Borrego Springs Dec 2006 for $4,000,000 & most expensive condo in La Jolla or Del Mar July 2012 for $6,200,000.